Early Head Start
Extra Help at Home
for Babies and Parents
who Meet Eligibility Requirements
Early Head Start:
Learning and Growing from Birth to Age 3
The first years of life are very important. We humans grow faster in our first three years than we will at any other time in our lives, and during that time we learn to move and speak and interact with others. We learn all of this and much more from our parents and guardians.
Parents and guardians are the most important educators of their children, and at Early Head Start we strive to help expectant mothers, infants and toddlers be as healthy, strong and safe as possible. Research shows a good start makes a huge difference later in school and throughout life.
Parenting is hard work, and Early Head Start helps everyone involved.

Our Early Head Start operates year round.
We do not wait for the beginning of the school year to enroll new families. When children in our program grow and move on to regular Head Start or other programs, they leave an opening for a new family. We fill these openings immediately.
We encourage you to apply now if you think Early Head Start might help you or your little one. Please contact our office to apply. Call (814) 255-6780.
Early Head Start Parent Educators work with infants or toddlers and their families right in their homes. Home visits last about 90 minutes.
We also offer group opportunities for Early Head Start parents and children to get together for socialization and learning.
To enroll in Early Head Start, your family must qualify as low income eligible according to Federal Poverty Guidelines. Some families who meet other eligibility criteria are also accepted. Click here for general info on who is eligible,  or simply contact our office for personal explanation. Call (814) 255-6780.

Our services are FREE to eligible families living in Cambria County, PA. At Professional Family Care, our Early Head Start program has received funding to serve 72 children and expectant moms.
Early Head Start is a federal program designed to help low income families with infants and toddlers and pregnant women.
The Early Head Start mission is:
♥ to help expecting mothers have healthy babies.
♥ to help infants and toddlers grow and learn.
♥ to be as healthy, safe and strong as possible.
♥ to support and help the babies' families.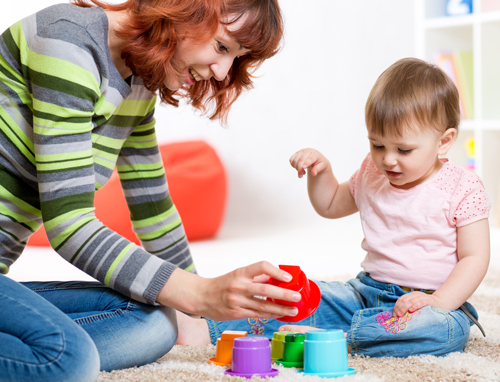 Our staff works as a team with enrolled families to:

♥ Reinforce and build each family's unique strengths.
♥ Set and achieve meaningful goals.
♥ Individualize child development and parent education services.
♥ Support and strengthen parent/child relationships.
♥ Help parents develop parenting skills.
At Professional Family Care Services, our Early Head Start program emphasizes health of mother and baby, parent education, plus child safety.
The best recommendations for our Early Head Start program come from families who have benefited. A few years ago we interviewed Jacquie Hasselrig when her grandson was in the program. Click the video above above for Jacquie's thoughts.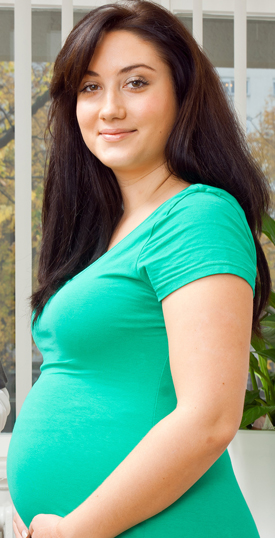 Parents and guardians are encouraged to take part in as many Early Head Start opportunities as possible.
Family involvement includes:
♥ Parent education and training events,
♥ Biweekly socialization groups,
♥ Seasonal events,
♥ And much, much more.
We send newsletters to our families each month.
These offer many good ideas about healthy and fun foods for little ones, learning activities that are easy to do at home, and  coming events, parties and play groups where our families and little ones can get together, share and socialize.
You may enjoy looking for tips and ideas in some of our past newsletters, and so we share these below. Simply click below for the edition you would like to see.

Some of our local community resources include:
(Click on each below to open organization's website or Facebook page.)

PFCS Early Head Start enhances our program through staff education, and also, through connections with a variety of community organizations and professionals.
By exchanging resources and effective partnering, we're better able to identify and understand issues faced by Cambria County families. This helps us improve the services we offer.