Could You Foster a Child?
We have a great need for qualified Foster Parents.
Be a Foster Parent:
Sometimes Challenging, Always Rewarding
Being a Foster Parent is an experience like no other. It brings real joy and deep fulfillment, but it's not always easy.
You accept many challenges when you volunteer to love and nurture a child in crisis. Foster parents are very special people, and we are always seeking qualified foster families.
If you're thinking of becoming a foster parent, we urge you to contact us. We'll arrange to meet with you to explain the application process and answer all your questions. Then when you have all the details, you can decide if you want to formally apply. We will help you every step of the way.
Click here for preliminary info on what's required to become a foster parent.
Foster Care is a temporary living arrangement provided for children under the age of 18 who cannot live with their biological parents.
Foster care may be necessary due to abuse, neglect, illness, death, or even incarceration of a parent.
Children of all ages need foster care, from infants and toddlers to adolescents and teens.  Every child is different, and there are often special considerations in fostering:
Brothers or sisters who want to stay together,
Youngsters who face developmental delays,
Physical handicaps
Emotional, behavioral or learning problems
Teens who may be pregnant.
For most children, foster care is a step on the way to permanency. The main goal is most always to reunite children with their biological families.
Sometimes that is not possible. Foster children may remain with their foster family for a period of weeks or years.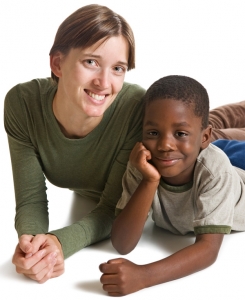 Sometimes foster parents adopt the children they foster. We can help with that process; click here for more about our adoption services.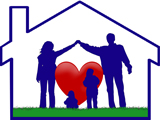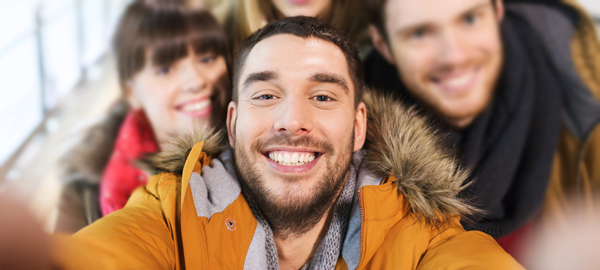 Some children, most often teens, never do return to their biological families, but instead simply grow up and transition to independent adult life.
Whatever the outcome, foster parents fill a tremendous need and make a positive difference in the life of a young person.
Professional Family Care Services guides prospective foster parents through the application and training process. This begins with careful screening of each foster parent applicant and continues with special foster parent training, all before children are placed.
The application, training, review and approval process takes approximately two to three months. The timeline is generally as follows:
An initial inquiry meeting is held at your convenience.

You then complete a written application and submit it to Professional Family Care Services. This includes your authorization to release any personal information requested.

Our staff carefully reviews and verifies all paperwork including your clearances, references, and proof of financial stability. (This may include details about any previous bankruptcies.)

Based on the information provided and the return of all clearances, your application is accepted and you begin the second phase of the approval process.

You complete 21 Hours of training with our staff.

A Home Study/ Safety Assessment is made of your home.

Finally, the Professional Family Care Services Approval Committee meets and accepts (or rejects) you into the Foster Care Program.

If approved, you are then matched with a potential foster child (or children). You are briefed about each suggested child (or children), and you have the choice of accepting the child into your home or waiting for another.
We take great care in matching children with the most appropriate foster family, and we provide ongoing support to families the entire time foster children are in their care.
At Professional Family Care Services, we are deeply committed to both our children and our foster families. We do all we can to make the fostering experience healthy and rewarding.
Things to Think About
Like children and respect their individuality.
Have a stable lifestyle in a solid family framework.
Have enough time to devote to child care everyday.
Be good listeners with a sense of humor.
Be creative, thoughtful problem solvers, open to innovative solutions.
Be willing to work as part of a team, accepting support and training from Professional Family Care Services.
Have a safe home environment.
Have reliable transportation.
Families are reimbursed at a daily rate for care expenses and for related travel.
Monthly clothing allowances are provided.
Medical and Dental Care is paid for foster children.
Families are reimbursed for birthday and Christmas gifts for foster children.
The Rewards of Being a Foster Parent
You can make a positive difference in a child's life.
You can fulfill your desire to become a parent.
You can watch a child reach a fuller potential because of your love and support.
You can share your family's blessings.
You can fill your home with the joy and laughter of children.
You can forge lifelong connections, especially with older children.
You can help children grow and contribute to society.
You can teach your children and family the joy of helping each other.
You help stop a cycle of abuse and neglect.
You can promote family values in your community.
You can mentor birth parents to become better parents.
You can help youth learn positive behaviors to keep your community safe.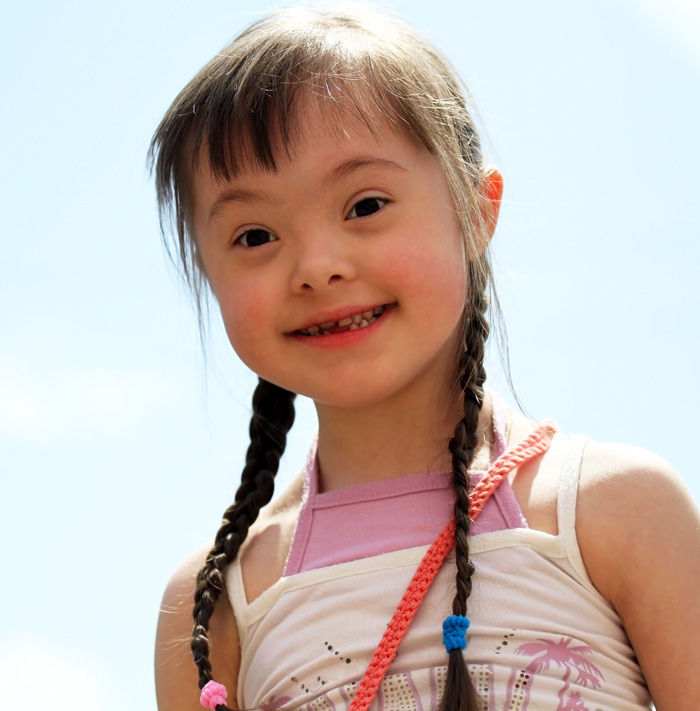 Foster Parents are very special people. They are much needed in today's world. Could you share your blessings with a foster child? Please contact us.
Guest Speakers for Community Groups
Foster parents are needed in our community, and Professional Family Care Services would be happy to provide a guest speaker to present the Foster Parent Story to members of your civic or religious organization. Our local foster parent program has been very successful, but with the world as it is today, there continues to be a great need for qualified foster parents. Our speakers talk about this need, about requirements for foster parents, and the training that is provided.

We also explain other ways your organization can help us in our mission to promote and preserve healthy family relationships. Please contact us to discuss the date and time when you would like a speaker. There is no charge for our speaker services.