Early Intervention:
Therapy and Strategies to Help Infants and Toddlers with Developmental Delays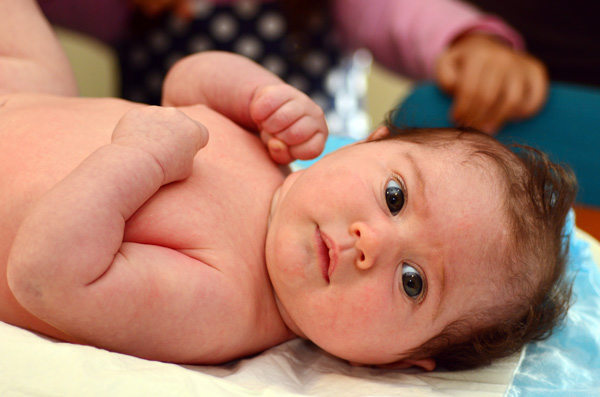 Every child is unique. Each grows at his own speed. One child may learn some skills quickly, while other abilities develop more slowly. Developmental delays usually involve set-backs or significantly slower progress with skills other children seem to master easily.
Sometimes babies have problems growing and developing. These may be diagnosed at birth. When an infant is born prematurely, or has a very low birth weight, an illness, or surgery soon after being born, the hospital or physician may refer the baby for Early Intervention Services.
Sometimes problems appear later. A child for some reason grows or develops more slowly than other babies. He or she may seem unnaturally stiff or floppy. She may not reach for toys, roll over, try to babble, or sit  up.
Delays in a baby's growth may be:
physical involving movement;
sensory, involving vision or hearing;
cognitive, social or emotional; a baby may cry constantly, seem unfocused, or never smile.
If you're concerned that your little one may have a delay, please know help is available. It is called Early Intervention, and Professional Family Care Services has a long record of success in Early Intervention. We are here to help.

Call or click here to e-mail us, and we'll help you arrange to have your little one tested. The testing or evaluation is free and done in your home by your county's Early Intervention Program. Then if recommended, you can request Early Intervention therapy and services for your child.
You will have a choice of providers, but please know our staff at Professional Family Care Services is very caring and would like to work with you to help your baby.
Click here for phone numbers of Early Intervention Offices in several nearby counties.
Again, there is no charge for testing or services.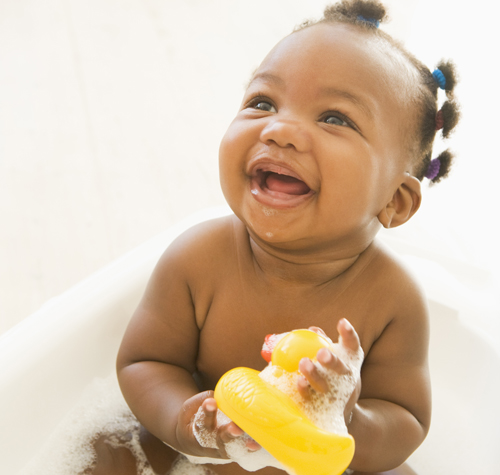 In Pennsylvania, Early Intervention Services are provided free to any infant or toddler up to age three who shows signs of a developmental delay.
Early Intervention Services Can Help Your Little One Reach His Full Potential.
Early Intervention is a combination of therapies and strategies designed to help babies progress. Babies learn much on their own, but with professional intervention, we can help them gain strength, practice and master key skills. We can help them catch up.
Research has shown that the sooner Early Intervention begins, the more likely a child will grow and reach his or her full potential.
Professional Family Care Services offers:
Speech, Physical and Occupational Therapists,
Hearing and Vision Specialists,
Registered Dietitian and Nutrition Services,
Special Instruction / Early Childhood Teachers
and Social Service Family Support.
You may not need all of these specialists, but it's good to know that this highly educated and very experienced team is available for you at Professional Family Care Services.
These services are free, regardless of your family income.
How does it work?
Early Intervention services are provided in your home or babysitter's home, or even at your daycare or Early Head Start, wherever and whenever it is convenient for you. We send our specialists to work where your little one is most comfortable. Usually this is in the home.
We set up a schedule for our sessions that is convenient with you. We work with the child, but at the same time, we work with parents and caregivers so they can extend valuable therapies with their child long after our sessions together.
In the first few years of life, you and your family are your child's most important teachers. In Early Intervention we build on the natural learning that happens in your family home.
One of the first steps in Early Intervention is a detailed evaluation. This is very important because it identifies specific areas or skills that need immediate help, and it also identifies areas of strength. We then craft an individual plan that builds on those strengths.
We teach you a variety of helpful therapies and exercises, and show you (and any caregivers you may have) exactly how to do the therapies with your little one. We answer your questions, and we tell you what to expect, so you can recognize signs of growth in your baby. We monitor your child's progress and introduce new therapies and tactics as your child progresses.
In short we partner with you and empower you and your extended family to help your child in many ways every day throughout your child's first three years.
We also help you connect with other families who may be encountering the same challenges as your child. We put you in touch with a variety of community organizations and supports, from play groups to respite care and advocacy organizations. We advise you about other services your child may be entitled to receive.
It can be hard for a parent to accept that their child may need Early Intervention.
Parents may put off getting help, but research shows the sooner Early Intervention Services begin, the better the outcome. Sometimes it's helpful to hear the experiences of others.
Sarah Sherry began working at Professional Family Care Services shortly after college when she and her husband moved to Johnstown. The young couple had first their first child, Everley, and then two years later, they were overjoyed when they found  they were pregnant with their second child. They never dreamed they would need Early Intervention. Please click on the video above for their story.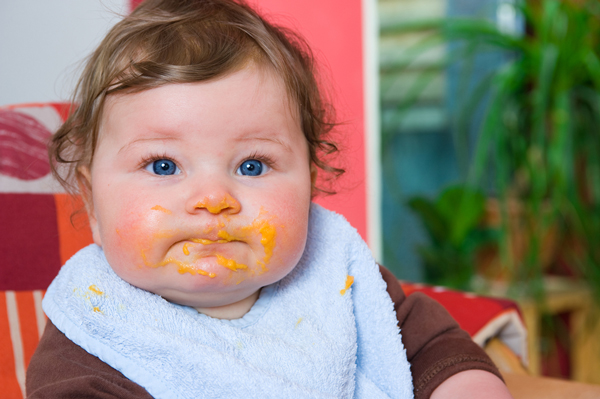 Early Intervention helps you make the most of your child's first years. What you do during this important time can make a very big difference in what your child achieves later in life. If your child has a delay, you don't want to miss this special time of early learning opportunity. Please call or e-mail us if you have any questions.
Child development experts have put together lists of things babies typically do at certain ages. For example in the first three months of life, most babies will begin to smile and try to reach for objects. By one year many babies are crawling and pulling themselves up to standing. These skills are often called "milestones" that babies pass on the road to growing up. Click here for more information about baby milestones.
Our Families Say "Thank You!"
We want to share some of the many favorable comments we receive from parents of the little ones we help.
"I feel that our teacher was completely dedicated … in helping our son. One specific example was when she made a photo book for him that were photos of all his favorite things (toys, cup, blanket, etc.) This book was made in an effort to get him to talk more …  This book was a complete success for him. We feel this was his turning point."
"I really enjoy my therapist, Morgan. She is wonderful with my child, and she has given us great strategies to use in our everyday life and routines."
"Marcia was very caring and helpful. We're so thankful she was a part of Avery's life!"
"Molly has been wonderful and extremely helpful. I could not be happier with my son's progress."